Business Management
BA Honours
UCAS code: N200
Full time
3 years
Next start date: September 2020
This course will prepare you for a rewarding management career, within the fast-paced world of business.
Fees (per year)
Home: £9250
International: £18000
Entry requirements
A Level: AAB
IB: 35 points
UCAS Institution name and code:
Work placement opportunity
Study abroad opportunity
Professional accreditation
Course overview
This Business Management degree will equip you with a firm understanding of the interconnectivity of different business functions and management theories, leaving you ready to challenge conventional business and management thinking.
With a strong emphasis on practical, real-world business experience, you'll have the opportunity to enhance your career prospects and develop your global skills, connections, and credentials for your dream job.
Studying management topics such as business strategy, digital business, organisational behaviour, marketing, and innovation management, you'll emerge as a highly employable graduate, ready to take on the changing world of business with a global outlook and a culturally intelligent approach to leadership.
Your course during COVID-19
Whilst things will not be the same when you join us in September, this course page is intended to give you insight into what to expect from your course and your learning experience for the duration of your degree.
We have updated all course information where there are specific changes in the first semester.
Facilities
Most of our student services are now available online. As COVID-19 restrictions lift, we'll be opening up our on-campus facilities as soon as it is safe to do so, so that you can get the best out of your studies.
Your learning experience
Your teaching will be a mixture of online and in-person on-campus teaching. In semester one, as a result of physical distancing requirements, all lecture materials will be delivered online along with many tutorials, workshops and labs.
Our aim, if Government guidance allows us, is to deliver up to three hours of labs, seminars and tutorial teaching in-person on campus where this is possible and safe to do so. We'll review this regularly and plan to return to full in-person, on-campus teaching in semester two if restrictions allow.
Assessment
In semester one, we will not be running face-to-face, on-campus examinations. We will instead use different approaches to assessment. These will test and support your learning.
Field trips
We will be running some but not all of our planned field trips. Some of those that do run, will be run virtually. For those that do not run, we will be offering alternative learning activities. These learning activities will give you the opportunity to achieve the same learning.
Terms and conditions and student complaints
The University has terms and conditions which create a positive environment for learning and academic achievement.
Further information
Our COVID-19 Study page gives more information about your Newcastle University 2020 study experience.
Given the changing nature of the COVID-19 pandemic, the commitments outlined are subject to the guidelines that may be in place at the time.
Quality and ranking
Teaching excellence
TEF Gold
A ringing endorsement of Newcastle University's long tradition of excellence in teaching.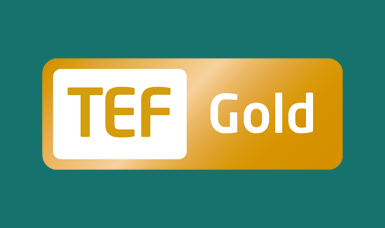 Professional accreditation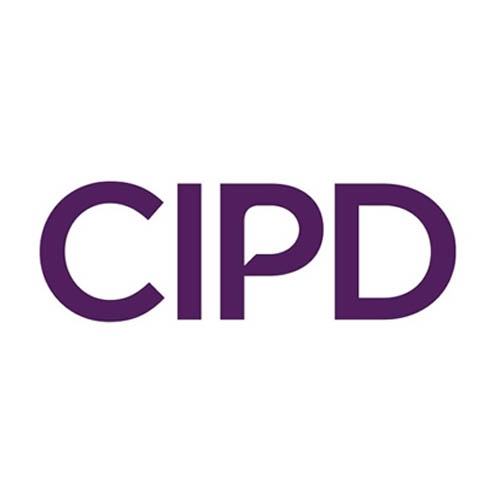 This degree offers the opportunity for a graduate pathway to professional accreditation by the Chartered Institute of Personnel and Development (CIPD).
You are guaranteed associate-level membership of the Chartered Institute of Personnel and Development (CIPD), subject to module choice.
All professional accreditations are reviewed regularly by their professional body.
Modules and learning
Modules
The information below is intended to provide an example of what you will study.
Most degrees are divided into stages. Each stage lasts for one academic year, and you'll complete modules totalling 120 credits by the end of each stage.
Our teaching is informed by research. Course content may change periodically to reflect developments in the discipline, the requirements of external bodies and partners, and student feedback.
In Stage 1, you'll explore the fundamentals of business management, including modules such as Introduction to Accounting and Finance, Global Business Environment, Management and Organisation, and Introduction to Marketing.
During Stage 2, you'll develop your knowledge further, studying modules such as Introduction to Innovation and Technology Management, Research Methods, and Operations Strategy and Management, Human Resource Management and the Future of Work.
You'll choose from a range of optional modules, exploring topics such as global marketing, company accounts, managing change, business analysis, and business law. The optional Business Enterprise module will give you the opportunity to work in a team to run your own business.
In Stage 3, you'll study a number of compulsory and optional modules, covering topics such as corporate social responsibility and ethics, managing diversity, community engagement, corporate communications, and innovation.
You'll also complete a cap stone project focussing on business practice, research management, or management consultancy with a corporate client.
Teaching and assessment
Teaching methods
You'll learn through a combination of:
lectures
seminars
case studies
group work
projects
business simulation
Each week you will have a variety of guided structured learning opportunities.
Assessment methods
You'll be assessed through a combination of:
Examinations – practical or online
Skills and experience
Practical skills
You will receive training on personal effectiveness skills such as presentation skills, leadership skills, and ways to enhance your employability.
Business skills
In your first year, you'll study a module in Digital Business, which will equip you with the digital skills you need to succeed in the modern workplace.
Through the variety of optional modules, there are also opportunities to design a business analytics system, or deliver a business pitch.
Research skills
Throughout the programme, you'll develop your research skills.
In your final year, you'll complete one of four capstone research project options where you'll use your research skills to explore a business issue.
Opportunities
Work placement
Get career ready with a work placement and leave as a confident professional in your field. You can choose to spend 12 months working in any organisation in the world, and receive University support from our dedicated team to secure your dream placement. Work placements take place between stages 2 and 3.
You'll gain first-hand experience of working in the sector, putting your learning into practice and developing your professional expertise.
Our current placement students are in roles such as:
business support intern
finance assistant
trainee assistant buyer
analyst
continuous improvement technician
They are working on the following projects:
mapping out business development opportunities and market alignment planning at IBM
working within Mars' manufacturing environment to support activities to increase efficiencies
providing relationship management to the Private Wealth Management division at Goldman Sachs
If you choose to take a work placement, it will extend your degree by a year. Placements are subject to availability.
Find out more about work placements
Study abroad
Experience life in another country by choosing to study abroad as part of your degree. You'll be encouraged to embrace fun and challenging experiences, make connections with new communities and graduate as a globally aware professional, ready for your future.
You may choose to spend a year abroad as part of your degree in one of our partner institutions.
Facilities and environment
Facilities
This degree is run by our triple-accredited (AACSB, EQUIS, AMBA) Newcastle University Business School, based in the Newcastle Helix development – Newcastle's emerging business district.
You'll benefit from a world-class business education and leave as a socially responsible graduate, ready to challenge conventional business thinking.
Find out more about Newcastle University Business School
Support
Each degree offers you a stimulating curriculum and a supportive teaching and learning environment.
Our teaching and learning is supported by Canvas, a virtual learning environment that allows you to access your courses, groups, receive notifications and messages, and submit your assignments.
Throughout your studies, you'll also have access to support from peers, academics and our University Student Services Team:
An academic member of staff will be your personal tutor throughout your degree. They can help with academic and personal issues.
Peer mentors will help you in your first year. They are fellow students who can help you settle in and answer any questions you have.
Your future
Benefit from excellent links
We have excellent links with national and international organisations, allowing you to benefit from work placements, guest speakers, and networking opportunities.
Through these links, you'll have the chance to gain commercial experience through an optional paid work placement or a summer internship.
You'll also have plenty of opportunities to develop personal, employability, and enterprise skills that will make you highly employable amongst a diverse range of companies when you graduate.
Join a network of successful graduates
According to the most recent data, 91% of our graduates were in work or study within six months*.
Recent graduates have secured roles such as recruitment consultant, project analyst, leaders for business graduate, logistics freight coordinator, tactical buyer, civil servant, and Client Relationship Executive at companies including EY, British Airways, Ministry of Defence, Santander, and Cummins Limited.
Other students have gone on to start their own companies or pursue further studies.
*Destinations of (undergraduate, UK and EU) Leavers from Higher Education Survey 2016/17
Employability at Newcastle
96% of Newcastle University graduates progressed to employment or further study within six months of graduating, with 85.5% in graduate-level employment or further study.
Take a look at the most recent data available for our graduates. See what they have gone on to achieve and be inspired to follow in their footsteps.
Statistics are based on what graduates were doing on a specific date, approximately six months after graduation (Destinations of (undergraduate and postgraduate UK domiciled) Leavers from Higher Education Survey 2016/17).
Make a difference
Careers support
Our Careers Consultants are available to offer one-to-one support via our Employability Hub located in the Business School foyer as well as online. Whether you're preparing for your graduate career, going on to further study, or starting your own business, you can access guidance on a range of topics including:
CV and application advice
support for placements, internships and international experiences
further study queries
how to plan your career
how to balance work and study
entrepreneurial advice on a new business venture from the University START UP team
You can also take part in:
our Future Focus Careers Conference
LinkedIn Learning with access to over 15,000 courses
a variety of workshops relating to the Future of Work and Leading on Leadership
Our award-winning Careers Service is one of the largest and best in the country, and we have strong links with employers. We provide an extensive range of opportunities to all students through our ncl+ initiative.
Entry requirements
All candidates are considered on an individual basis and we accept a broad range of qualifications. The entrance requirements below apply to 2020 entry.
International Baccalaureate
35 points
Other UK qualifications (and PARTNERS)
Qualifications from outside the UK
English Language requirements
PARTNERS
Through our PARTNERS programme, you could receive an offer up to three grades lower than the typical requirements, and get support throughout the application process. To apply through PARTNERS, you must be based in the UK and meet our eligibility criteria.
Entrance courses (INTO)
International Pathway Courses are specialist programmes designed for international students who want to study in the UK. We provide a range of study options for international students in partnership with INTO.
Find out more about International Pathway Courses
Admissions policy
This policy applies to all undergraduate and postgraduate admissions at Newcastle University, including Newcastle University London. It is intended to provide information about our admissions policies and procedures to applicants and potential applicants, to their advisors and family members, and to staff of the University.
Tuition fees and scholarships
Tuition fees for 2020 entry (per year)
International Fee Students
£18000
The maximum fee that we are permitted to charge for UK students is set by the UK government.
As a general principle, you should expect the tuition fee to increase in each subsequent academic year of your course, subject to government regulations on fee increases and in line with inflation.
You will be charged tuition fees for each year of your degree programme (unless you are on a shorter exchange programme).
The tuition fee amount you will pay may increase slightly year on year as a result of inflation.
Year abroad and additional costs
For programmes where you can spend a year on a work placement or studying abroad, you will receive a significant fee reduction for that year.
Some of our degrees involve additional costs which are not covered by your tuition fees.
Find out more about:
Scholarships
Find out more about:
Open days and events
UK open days
The situation with Covid-19 means that we're unable to hold Open Days on campus. However, you don't have to visit in person to experience Newcastle.
From the comfort of your sofa you'll be able to:
• explore our beautiful campus
• find out about our vibrant city
• discover what students think about studying at Newcastle
You'll also have the opportunity to speak to academic staff and find out more about the subjects you're interested in.
Find out more about our virtual events
Worldwide events
We regularly travel overseas to meet with students interested in studying at Newcastle University. Visit our events calendar to find out when we're visiting your region.
How to apply
Apply through UCAS
To apply for undergraduate study at Newcastle University, you must use the online application system managed by the Universities and Colleges Admissions Service (UCAS). All UK schools and colleges, and a small number of EU and international establishments, are registered with UCAS. You will need:
the UCAS name and institution codes for Newcastle University (NEWC/N21)
the UCAS code for the course you want to apply for
the UCAS 'buzzword' for your school or college
If you are applying independently, or are applying from a school or college which is not registered to manage applications, you will still use the Apply system. You will not need a buzzword.
Apply through UCAS
Apply through an agent
International students often apply to us through an agent. Have a look at our recommended agents and get in touch with them.
Get in touch
By Phone
Due to current circumstances, we are currently unable to take phone calls.
Online
Keep updated
We regularly send email updates and extra information about the University.
Receive regular updates by email
Live chat
Chat now
Social Media