Opportunity Scholarship Case Study: Callum
Meet Callum, a Law student who benefited from an Opportunity Scholarship in 2018-19.
In the academic year 2018-19, more than 1500 first year undergraduate students at Newcastle received the Opportunity Scholarship. Callum was one of them.
Callum says: "I studied Law at college and really enjoyed it. I really enjoyed the advocacy side of things and putting rules into practice.
When deciding where to go, I went and looked around a lot of different universities but I loved Newcastle. I loved how the city had lots of opportunities but is still small enough to be in walking distance of everywhere."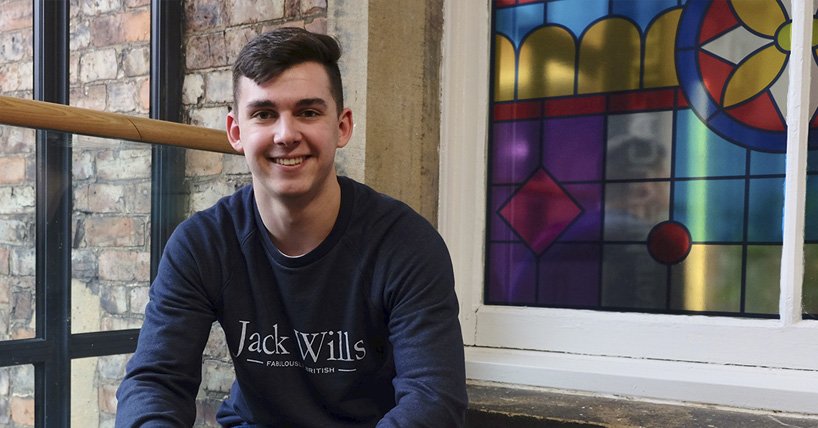 "But it was the Law School that made my mind up. The lectures, library and teachers are all in one building, which gives it a sense of community. What I love about my course is the challenge. It is brand new, like nothing I've ever done before and it encourages me to work a lot harder.
The Undergraduate Opportunity Scholarship has enabled me to play for the Law Football team. For every game, you have to pay fees for referees so without this scholarship I wouldn't have been able to afford it.
It's helped me to make new friends, people who don't study Law as well as people who study Law and are in different years and that's supported me in my degree. I've made friends for life through the team and my course."