English Literature and History
BA Honours
UCAS code: QV31
Full time
3 years
Next start date: September 2021
This English Literature and History degree allows you to explore society through historical evidence and literary works.
Fees (per year)
Home: £9250
International: £18600
Entry requirements
A Level: AAA-AAB
IB: 35-36 points
UCAS Institution name and code:
Work placement opportunity
Study abroad opportunity
Course overview
This three-year joint honours degree focuses on developing your skills and abilities to critically analyse both historical topics and works of literature. You'll graduate as a confident and independent learner, ready for your future career.
You'll study a range of topics across both subject areas. You'll explore Renaissance literature, the Romantics and post-war culture in English literature. In history, you'll examine themes including revolution, slavery and radicalism across a variety of periods, geographies and cultures.
You'll study in a research-led environment, alongside scholars at the forefront of their fields. You'll benefit from their experience in a range of topics like:
world literatures in English
theatre
children's literature
Your course during COVID-19
Please rest assured we make all reasonable efforts to provide you with the programmes, services and facilities described. However, it may be necessary to make changes due to significant disruption.

Given the changing nature of the COVID-19 pandemic, the commitments outlined are subject to guidelines that may be in place from time to time.

View our COVID-19 Study page, which gives information about your Newcastle University study experience for the academic year 2021-22.

See our terms and conditions and student complaints information
Quality and ranking
top 150 – English Language & Literature category – QS World University Rankings by Subject 2020
top 200 - History category - QS World University Rankings by Subject 2020
3rd in the UK for research – Research Excellence Framework 2014 (English Language and Literature category)
top 150 – Arts and Humanities category – Times Higher Education World University Rankings by Subject 2021
Teaching excellence
TEF Gold
A ringing endorsement of Newcastle University's long tradition of excellence in teaching.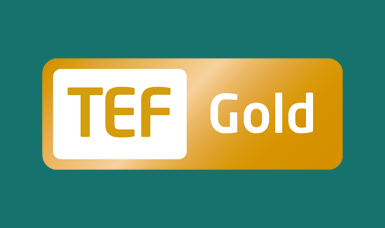 Modules and learning
Modules
The information below is intended to provide an example of what you will study.
Most degrees are divided into stages. Each stage lasts for one academic year, and you'll complete modules totalling 120 credits by the end of each stage.
Our teaching is informed by research. Course content may change periodically to reflect developments in the discipline, the requirements of external bodies and partners, and student feedback.
Your compulsory modules will provide you with the core skills of research analysis and interpretation for the study of literature and history.
These skills will underpin your learning and success in optional modules which may cover a chronological, geographical and cultural range of topics.
You will advance your understanding of literature and history through the ages, with a selection of modules that ensures historical coverage alongside optional modules of your choice.
An interdisciplinary independent research project teaches you how to research, plan and write an essay on an area of particular interest to you.
Modules
| Optional Modules | Credits |
| --- | --- |
| Hellenistic Empires from Alexander to Cleopatra | 20 |
| Slavery | 20 |
| Africa: History of a Continent | 20 |
| Social Histories of Alcohol: Britain and Ireland, 1700 - Present | 20 |
| Oral History and Memory | 20 |
| Greece from ancient times to the 21st century: Interdisciplinary approaches to the study of the past | 20 |
| 1968: A Global Moment? | 20 |
| Communication in the Medieval World, from Europe to Asia: Prayer, Poetry, Pictures, and Travel | 20 |
| Contesting Reproductive Rights in the UK and Ireland | 20 |
| War, Wounds, and Disabilities in the Modern Russian, American and British Worlds | 20 |
| Famines in History | 20 |
| Germany and Central Europe in the nineteenth and twentieth centuries | 20 |
| History and Film: Representing the Past | 20 |
| The Sea in History | 20 |
| Violence in the American South: From Enslavement to Civil Rights | 20 |
| Researching History | 20 |
| The Aftermath of War in Europe and Asia, 1945-56 | 20 |
| Revolutions of the Mind: European Thought, 1550–1750 | 20 |
| Reformation and Revolution: Tudors to the Georgians | 20 |
| The Supernatural: The Cultural History of Occult Forces | 20 |
| Global Environmental History: From the 'Little Ice Age' to Greta Thunberg | 20 |
| Diversities of Sexuality and Gender in History | 20 |
| Britain since the 60s | 20 |
| Black Atlantic History from c.1500 to the present | 20 |
| Career Development for second year students | 20 |
| Developing Enterprise, Entrepreneurship and Employability | 20 |
| Renaissance Bodies | 20 |
| Writing New Worlds, 1688-1789 | 20 |
| Revolutionary Britain, 1789-1832 | 20 |
| Victorian Passions: Victorian Values | 20 |
| Fictions of Migration | 20 |
| Contemporary Cultures | 20 |
| Modernisms | 20 |
| Creative Practice | 20 |
| Monsters, Misery & Miracles: Heroic Life in Old English Poetry | 20 |
| Poetry Workshop | 20 |
| Theatre Script Workshop | 20 |
| Prose Workshop | 20 |
| Screenwriting Workshop | 20 |
| Overseas Exchange (Semester 1) | 60 |
| Overseas Exchange (Semester 2) | 60 |
Students will conduct a major piece of original, independent research, through an interdisciplinary dissertation. This may involve archival research from local or digital archives, tapping into the University's broad and impressive range of resources.
Alongside this research project, students will benefit from a huge range of optional modules that allow them to critically reflect on their disciplines, and the connections between them.
Modules
| Optional Modules | Credits |
| --- | --- |
| Semester One Substitute for Stage 3 HIS Capped Special Subject | 20 |
| Semester Two Substitute for Stage 3 HIS Capped Special Subject | 20 |
| Reading History | 20 |
| History and Society | 20 |
| Elizabeth I: the Politics of Religion | 20 |
| Social histories of China and Taiwan in the Cold War | 20 |
| The Great Patriotic War and its Aftermath | 20 |
| The Nazi New Order in Europe | 20 |
| Madness, Nerves and Narratives in Georgian Britain, c. 1714-1830 | 20 |
| The Irish Revolution, 1879-1923 | 20 |
| Reconstruction and the New South, 1865-1900 | 20 |
| Living Together: Christians, Muslims and Jews in Medieval Iberia | 20 |
| British Foreign Policy since Suez | 20 |
| Jarrow Crusade | 20 |
| Civil Rights and Armalites Northern Ireland since 1969 | 20 |
| Genocide and Justice in the Twentieth Century: From the Armenian Genocide to the International Criminal Court | 20 |
| Civil Rights in America, 1948-1975 | 20 |
| Post-Revolutionary Mexico: From Zapata to the Zapatistas | 20 |
| Royal Portraits: Christian Kings and Kingship, c. 870-c. 930 | 20 |
| Viking-Age Scandinavia | 20 |
| Women in Colonial South Asia: Tradition, Reform and Modernity | 20 |
| Imagined Futures | 20 |
| Islamism and its Origins | 20 |
| God's Terrible Voice: the experience and impact of Plague in England, 1500 - 1722 | 20 |
| Punishing the Criminal Dead: Crime, Culture, and Corpses in Modern Britain | 20 |
| Russian Cities and Culture from Peter the Great to the Revolution | 20 |
| Lunatic to Citizen? Madness and Society since 1900 | 20 |
| The Rising Generation: Youth, Age and Protest in Cold War Britain | 20 |
| Consuming Empire: Global Trade and the Transformation of Britain, c. 1688-1820. | 20 |
| Health and disease in the Anthropocene: Intersections of human and environmental health post 1800 | 20 |
| Travelling the Mediterranean: passages from antiquity to modernity | 20 |
| Buddhism and Society in Medieval Japan | 20 |
| The Renaissance World of Machiavelli, 1450-1550 | 20 |
| Conflict and Consensus in Early Modern European Political Thought | 20 |
| Unfree Nation: Enslavement in the United States from the Colonial Era to Reconstruction | 20 |
| Career Development for final year students | 20 |
| Growing Up Global: Childhood and National Identity from Postwar to Present | 20 |
| Orgasms, Odalisques, Onanism: Desire and the Body at the Fin de siècle | 20 |
| Romantic Poetry: Journeys of the Imagination | 20 |
| Contemporary Documentary 2: Theory & Practice | 20 |
| Modernist Poetry: Pound to the Beats | 20 |
| Caribbean-U.S. Cultures | 20 |
| Between the Acts: English Theatre, 1660-1737 | 20 |
| The Victorian Novel: Time, Change, and the Life Course | 20 |
| American Poetry Now | 20 |
| High-toned, Middlebrow, and Lowdown: Jazz-Age Literature in the Magazines | 20 |
| Making Ireland: Kingdom, Colony and Nation in Text and Performance | 20 |
| Planetary Imaginations: Literature in the Time of Environmental Crisis | 20 |
| Writing Liberty in the Romantic era | 20 |
| Stagecraft: sex, subversion and salvation in early drama | 20 |
| Gender, Power, and Performance in Early Modern Culture | 20 |
| Gothic Fiction, 1790-1890: From the Supernatural to the Sublime | 20 |
| Contemporary Experimental Writing and Medicine | 20 |
| Reading Freud: An Introduction to the Principles of Psychoanalytic Theory | 20 |
| American Modernist Literature | 20 |
| Overseas Exchange (Semester 1) | 40 |
| Overseas Exchange (Semester 2) | 40 |
| Manuscript, Print, Digital | 20 |
| Children's Literature and Black Britain | 20 |
Information about these graphs
We base these figures and graphs on the most up-to-date information available to us. They combine data on the planned delivery and assessments of our courses in 2021-22 with data on the modules chosen by our students in 2020-21.
Teaching time is made up of:
scheduled learning and teaching activities. These are timetabled activities with a member of staff present
structured guided learning. These are activities developed by staff to support engagement with module learning. Students or groups of students undertake these activities without direct staff participation or supervision
Teaching and assessment
Teaching methods
You'll be taught through:
lectures
seminars
workshops
peer-led study groups
one-on-one tutor supervision
Assessment methods
You'll be assessed through a combination of:
Assignments – written or fieldwork

Dissertation or research project

Examinations – practical or online
Skills and experience
Practical experience
You'll benefit from a range of regular field trips organised by the School. These include visits to:
The Wordsworth Trust (Dove Cottage)
Lindisfarne
Seven Stories (the National Centre for Children's Books)
Beamish Museum
the Great North Museum
Northern Stage
Business skills
You'll have the opportunity to gain real-world work experience in the cultural industries in Stage 3. This experience will develop your communication and management skills as well as your ability to work in a team.
Research skills
In Stage 2, you'll undertake an independent research project and in your final year, you'll write a dissertation.
These projects allow you to develop your skills across both disciplines and engage in interdisciplinary thinking.
You can also apply for a vacation scholarship, where you can work alongside researchers. You'll first-hand experience of working on a project and develop key skills, such as:
researching new material
collecting, analysing and interpreting social data
working on a lab project with a team
carrying out research in challenging environments
Chat to a student
As an international student doing a joint degree with concerns about workload, I was very pleased to see how the course provided a comfortable balance between the two subjects.
Opportunities
Study abroad
Experience life in another country by choosing to study abroad as part of your degree. You'll be encouraged to embrace fun and challenging experiences, make connections with new communities and graduate as a globally aware professional, ready for your future.
You can choose to spend up to a year studying at a partner institution overseas.
If you choose to study abroad, it will extend your degree by a year.
Find out more about study abroad
Work placement
During your degree you'll have multiple opportunities to undertake a meaningful work placement. In your second and third years you may choose to take the Career Development Module which offers academic credit for 50 hours of placement. You can choose to carry out your placement via part-time work, volunteering or in a local school. You will be assessed through a mixture of written work, presentations and professional skills assessment. In addition you'll have the option to spend 9 to 12 months on a work placement with University support from our dedicated Careers team to help you secure your dream placement in the UK or abroad. Work placements take place between stages 2 and 3.
You'll gain first-hand experience of working in a sector of your choice, putting your learning into practice and developing your professional expertise. Previous placements have been in a range of sectors, including:
Journalism and Broadcasting
Sustainable Energy
Politics
Digital Media and Marketing
Education
Finance
Museum and Heritage
Travel and Tourism
If you choose to take a work placement, it will extend your degree by a year. Placements are subject to availability.
Facilities and environment
Facilities
You'll be based in the School of English Literature, Language and Linguistics, which is at the heart of our city-centre campus, in the Percy Building. Next door you'll have classes in the School of History, Classics and Archaeology, in the historic Armstrong Building. You'll join a lively community of students, academics, authors and professionals across both schools.
In the Percy Building you'll have access to:
a digital media lab – for students with documentary and film-making modules
a PC cluster
a student-led cafe
plenty of spaces to work and socialise
You'll have exceptional library provision from our award-winning Library Service. It houses over one million books and a huge range of electronic resources, as well as the Robinson Library Special Collections. The Great North Museum also provides access to the Antiquarian Library and a range of artefacts.
Newcastle University Students' Union is home to the award-winning student newspaper, The Courier. This gives you the opportunity to develop your creative writing and journalism skills.
Our teaching is closely linked to the programme of the Newcastle Centre for the Literary Arts (NCLA), giving you regular contact with leading creative artists. You'll also have access to the diverse programme of events organised by NCLA throughout the year, including spoken-word events and creative writing courses.
Find out more about the School of English Literature, Language and Linguistics
Support
You'll have the support of an academic member of staff as a personal tutor throughout your degree to help with academic and personal issues.
Peer mentors will help you in your first year. They are fellow students who can help you settle in and answer any questions you have when starting university.
Visiting speakers
The School hosts an annual visiting speakers' programme and poetry readings and film screenings also take place during the year, organised by students or staff.
Your future
Our English Literature and History graduates are in high demand when they complete this course. 100% of our graduates were in work or further study within six months of graduating*.
* Destinations of (undergraduate, UK and EU) Leavers from Higher Education Survey 2016/17
Pursue diverse career paths
Graduates have gone into a range of industries, such as:
journalism
media
publishing
PR
politics
professional writing
libraries
marketing
English students acquire a range of valuable skills, which they can transfer to many different employment situations. Your literary and linguistic training can be used in journalism, librarianship, teaching and the highly competitive fields of writing, acting and directing.
You will gain other skills such as:
analysis and summarising
communication
time-keeping
arguing and debating
independent and collaborative work
critical thinking
This is excellent preparation for a wide number of professions and as such, our graduates have gone into a variety of career areas including editorial, marketing, PR and other forms of media. Others have gone to work in law, politics, HR, teaching and supporting specialist learning.
Make a difference
Careers support
Our award-winning Careers Service is one of the largest and best in the country, and we have strong links with employers. We provide an extensive range of opportunities to all students through our ncl+ initiative.
Visit our Careers Service website
Recognition of professional qualifications outside of the UK
From 1 January 2021 there is an update to the way professional qualifications are recognised by countries outside of the UK.
Entry requirements
All candidates are considered on an individual basis and we accept a broad range of qualifications. The entrance requirements below apply to 2021 entry.
International Baccalaureate
35-36 points
Other UK qualifications (and PARTNERS)
Qualifications from outside the UK
English Language requirements
PARTNERS
Through our PARTNERS programme, you could receive an offer up to three grades lower than the typical requirements, and get support throughout the application process. To apply through PARTNERS, you must be based in the UK and meet our eligibility criteria.
Entrance courses (INTO)
International Pathway Courses are specialist programmes designed for international students who want to study in the UK. We provide a range of study options for international students in partnership with INTO.
Find out more about International Pathway Courses
Admissions policy
This policy applies to all undergraduate and postgraduate admissions at Newcastle University, including Newcastle University London. It is intended to provide information about our admissions policies and procedures to applicants and potential applicants, to their advisors and family members, and to staff of the University.
Tuition fees and scholarships
Tuition fees for 2021 entry (per year)
International Fee Students
£18600
The maximum fee that we are permitted to charge for home fee-paying students is set by the UK government.
As a general principle, you should expect the tuition fee to increase in each subsequent academic year of your course, subject to government regulations on fee increases and in line with inflation.
You will be charged tuition fees for each year of your degree programme (unless you are on a shorter exchange programme).
The tuition fee amount you will pay may increase slightly year on year as a result of inflation.
For courses commencing from September 2021 and beyond, EU, other EEA and Swiss nationals will no longer be eligible for home fees or Student Finance England support.
If you are from the EU you will pay international tuition fees.
Year abroad and additional costs
For programmes where you can spend a year on a work placement or studying abroad, you will receive a significant fee reduction for that year.
Some of our degrees involve additional costs which are not covered by your tuition fees.
Find out more about:
Scholarships
Find out more about:
Open days and events
UK open days
The situation with Covid-19 means that we're unable to hold Open Days on campus. However, you don't have to visit in person to experience Newcastle.
From the comfort of your sofa you'll be able to:
• explore our beautiful campus
• find out about our vibrant city
• discover what students think about studying at Newcastle
You'll also have the opportunity to speak to academic staff and find out more about the subjects you're interested in.
Worldwide events
We regularly travel overseas to meet with students interested in studying at Newcastle University. Visit our events calendar to find out when we're visiting your region.
How to apply
Apply through UCAS
To apply for undergraduate study at Newcastle University, you must use the online application system managed by the Universities and Colleges Admissions Service (UCAS). All UK schools and colleges, and a small number of EU and international establishments, are registered with UCAS. You will need:
the UCAS name and institution codes for Newcastle University (NEWC/N21)
the UCAS code for the course you want to apply for
the UCAS 'buzzword' for your school or college
If you are applying independently, or are applying from a school or college which is not registered to manage applications, you will still use the Apply system. You will not need a buzzword.
Apply through UCAS
Apply through an agent
International students often apply to us through an agent. Have a look at our recommended agents and get in touch with them.
Get in touch
By Phone
Due to current circumstances, we are currently unable to take phone calls.
Online
Keep updated
We regularly send email updates and extra information about the University.
Receive regular updates by email
Social Media