Computer Science with Industrial Placement (Game Engineering)
MComp Honours
UCAS code: I612
Full time
5 years
Next start date: September 2020
This degree in game engineering includes an industrial placement to give you practical work experience and boost your CV, as well as a year of study at master's level.
Fees (per year)
UK/EU: £9250
International: £22800
Entry requirements
A Level: AAA-AAB
IB: 35 points
UCAS Institution name and code:
Work placement opportunity
Professional accreditation
Course overview
You will develop the skills and knowledge required to develop computer game software and you will gain an international perspective on advancements in computer game development.
Explore different aspects of computing science – such as games design, bioinformatics, and security – in your first two years.
You'll spend a year on an accredited, paid industrial placement between Stages 2 and 3.
Study specialist modules in Stage 3, such as gaming simulations and computer games development.
Take modules from our MSc degree in Computer Game Engineering in Stage 4 to develop a deep understanding of game engineering.
About Game Engineering
Our degrees in Game Engineering focus on the design, development and implementation of software that drives computer games (rather than the artistic element of games development).
They enable you to design, develop and implement computer graphics software and applications on a variety of architectures including games consoles, graphic workstations and advanced 3D reality environments.
They also allow you to exploit such software and hardware in entertainment, engineering, design and scientific visualisation.
The North East of England is a hub for games development, making it an exciting place to kick-start your career in the industry.
BSc or MComp?
Some of our degrees are offered at two levels:
three-year Bachelor of Science (BSc)
four-year Master of Computing (MComp)
You can transfer between our degrees up to the end of Stage 2 (although transfer from a BSc to an MComp is dependent on your academic performance).

Our MComp degrees involve an additional year of advanced study during which you follow master's-level modules from one of our MSc programmes. This provides you with a deeper level of knowledge that some employers will look for when recruiting.

If you are unsure whether to apply for a BSc or an MComp, please contact us for more information.
Additional information
Flexible degree structure
At Newcastle, all Computer Science students study the same modules for the first two years, before specialising in the later years. This gives you time to explore the subject and decide which area you want to specialise in. It means you can also transfer between our degrees up to the end of Stage 2.
Quality and ranking
9th overall in the UK for research – Research Excellence Framework 2014.
Teaching excellence
TEF Gold
A ringing endorsement of Newcastle University's long tradition of excellence in teaching.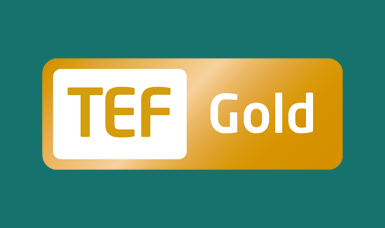 Professional accreditation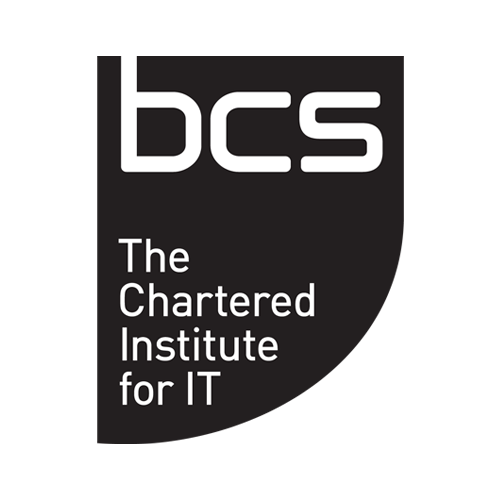 Following a curriculum review, we are seeking British Computer Society (BCS) accreditation for our degrees so you can be assured that you will graduate with a degree that meets the standard set by the IT industry.
BCS is the Chartered Institute for IT. Studying a BCS-accredited degree provides the foundation for a chartered IT professional, engineer or scientist.
All professional accreditations are reviewed regularly by their professional body.
Modules and learning
Modules
The information below is intended to provide an example of what you will study.
Most degrees are divided into stages. Each stage lasts for one academic year, and you'll complete modules totalling 120 credits by the end of each stage.
Our teaching is informed by research. Course content changes periodically to reflect developments in the discipline, the requirements of external bodies and partners, and student feedback.
Teaching and assessment
Teaching methods
Teaching methods include:
lectures – including guest lectures by visiting IT professionals
tutorials – from our expert staff
supervised practical work – which accounts for a significant amount of your time
project work – to help you develop real-world business skills such as teamworking and project management
Project work includes a team project in Stage 2 to develop a substantial software product and a major individual project in Stage 3.
Assessment methods
You'll be assessed through a combination of:
Dissertation or research project

Examinations – practical or online
Skills and experience
Business skills
In addition to your academic work, employers look for evidence of skills and experience. Our degrees have been created with industry need in mind. In Stage 2, you will gain a realistic preview into industry life, being taught in a team environment with real-life industry briefs. You will pick a problem – identified by industry – and develop a project to find a solution. The projects are marked by industry representatives, lecturers and the project sponsor.
Research skills
In your final year, you'll complete a challenging project. This will give you the opportunity to develop your research skills under the guidance of our leading researchers.
Chat to a student
The lecturers are passionate about their specialist areas, making the whole university experience thought-provoking and interesting.
Opportunities
Industrial placement year
Your paid placement year takes place in Stage 3 and provides you with the experience of seeking and securing a job. You'll also gain practical experience, key business skills and industry contacts that will benefit your academic study and longer-term career.
We assess your placement by a short report and presentation, though the assessment will not count towards your final mark.
Facilities and environment
Facilities
You will be part of the School of Computing, based in the Urban Sciences Building on our Newcastle Helix area of campus.
Our brand new £58m building offers great facilities for our students, including:
cyber-physical systems laboratory
decision theatre for data visualisation
flat floor teaching facilities
315 PCs with a Raspberry Pi3 on every desk
The building and its surrounding area is becoming a living laboratory, underpinning research to make urban centres more sustainable for future generations. Research at Newcastle Helix focusses on:
cyber-physical systems
infrastructure
smart grids
future of our city
big data
Support
You'll have the support of an academic member of staff as a personal tutor throughout your degree to help with academic and personal issues.
Peer mentors will help you in your first year. They are fellow students who can help you settle in and answer any questions you have when starting university.
Your future
Preparing you for career success
In the present job market, computing science graduates are better placed than many others to obtain employment in a challenging and fulfilling career, and the employability of Newcastle graduates is particularly high.
An increasing number of employers require digital skills, meaning our graduates are highly sought after. They move into bespoke software development roles in software houses and computer manufacturers and also into corporate organisations that use computers on a larger scale, such as banking, insurance and manufacturing companies and public sector institutions.
Benefit from strong industry links
As a hub for games development, the North East of England is an exciting place to kick-start your career and you'll benefit from strong links with companies such as:
Epic (Fortnite)
Activision (Call of Duty)
Ubisoft (Assassins Creed)
Rockstar North (Grand Theft Auto)
TT Games (Lego Star Wars)
Creative Assembly (Total War)
NVidia (Graphics cards)
Sony (Horizon)
Microsoft Playground Games (Forza)
Microsoft Ninja Theory (Devil May Cry)
Rebellion (Judge Dredd)
Local businesses often approach the School to advertise small, part-time or voluntary work opportunities, giving you the chance to gain valuable work experience.
Employability at Newcastle
96% of Newcastle University graduates progressed to employment or further study within six months of graduating, with 85.5% in graduate-level employment or further study.
Take a look at the most recent data available for our graduates. See what they have gone on to achieve and be inspired to follow in their footsteps.
Statistics are based on what graduates were doing on a specific date, approximately six months after graduation (Destinations of (undergraduate and postgraduate UK domiciled) Leavers from Higher Education Survey 2016/17).
Careers support
We run regular employability events throughout the year, including:
guest lectures from employers
mock interviews
mock assessment centres
coding challenges
an employability week in Semester 1
Our award-winning Careers Service is one of the largest and best in the country, and we have strong links with employers. We provide an extensive range of opportunities to all students through our ncl+ initiative.
Visit our Careers Service website
Defence Technical Undergraduate Scheme
This degree is approved by DTUS, a Ministry of Defence sponsorship programme for students who wish to join the Royal Navy, British Army, RAF, or Defence Engineering and Science Group (DESG) as technical officers after graduation.
Find out more about the Defence Technical Undergraduate Scheme
Entry requirements
All candidates are considered on an individual basis and we accept a broad range of qualifications. The entrance requirements below apply to 2020 entry.
International Baccalaureate
35 points
Other UK qualifications (and PARTNERS)
Qualifications from outside the UK
English Language requirements
PARTNERS
Through our PARTNERS programme, you could receive an offer up to three grades lower than the typical requirements, and get support throughout the application process. To apply through PARTNERS, you must be based in the UK and meet our eligibility criteria.
Entrance courses (INTO)
International Pathway Courses are specialist programmes designed for international students who want to study in the UK. We provide a range of study options for international students in partnership with INTO.
Find out more about International Pathway Courses
Admissions policy
This policy applies to all undergraduate and postgraduate admissions at Newcastle University, including Newcastle University London. It is intended to provide information about our admissions policies and procedures to applicants and potential applicants, to their advisors and family members, and to staff of the University.
Tuition fees and scholarships
Tuition fees for 2020 entry (per year)
International Students
£22800
The maximum fee that we are permitted to charge for UK students is set by the UK government.
As a general principle, you should expect the tuition fee to increase in each subsequent academic year of your course, subject to government regulations on fee increases and in line with inflation.
You will be charged tuition fees for each year of your degree programme (unless you are on a shorter exchange programme).
The tuition fee amount you will pay may increase slightly year on year as a result of inflation.
Year abroad and additional costs
For programmes where you can spend a year on a work placement or studying abroad, you will receive a significant fee reduction for that year.
Some of our degrees involve additional costs which are not covered by your tuition fees.
Find out more about:
Scholarships
Find out more about:
Open days and events
UK open days
There's no better way to get a feel for Newcastle University than to come and visit our beautiful campus, located in one of the UK's most exciting student cities. The dates are now confirmed for our Undergraduate open days:
• Friday 26 June
• Saturday 27 June
• Saturday 19 September
Each open day is from 9am to 4pm.
Sign up for open days and we'll let you know when you can book to attend.
You can also meet us at exhibitions across the UK.
Or you can join us for an event at our London campus.
Worldwide events
We regularly travel overseas to meet with students interested in studying at Newcastle University. Visit our events calendar to find out when we're visiting your region.
How to apply
Apply through UCAS
To apply for undergraduate study at Newcastle University, you must use the online application system managed by the Universities and Colleges Admissions Service (UCAS). All UK schools and colleges, and a small number of EU and international establishments, are registered with UCAS. You will need:
the UCAS name and institution codes for Newcastle University (NEWC/N21)
the UCAS code for the course you want to apply for
the UCAS 'buzzword' for your school or college
If you are applying independently, or are applying from a school or college which is not registered to manage applications, you will still use the Apply system. You will not need a buzzword.
Apply through UCAS
Apply through an agent
International students often apply to us through an agent. Have a look at our recommended agents and get in touch with them.
Get in touch
By Phone
Contact us on +44 (0) 191 208 3333. We're open 9.00 to 17.00 every week day except Wednesday (10.00 to 17.00).
Online
Keep updated
We regularly send email updates and extra information about the University.
Receive regular updates by email
Live chat
Chat now
Social Media