UCAS code: V401
Full time
3 years
Next start date: September 2020
Employ specialist methods to uncover the secrets of the human past by combining science with the humanities on our Archaeology BSc Honours degree.
Fees (per year)
UK/EU: £9250
International: £19200
Entry requirements
A Level: ABB-BBB
IB: 32 points
UCAS Institution name and code:
Work placement opportunity
Study abroad opportunity
Course overview
This Archaeology BSc Honours degree emphasises the use of archaeological sciences in both field and laboratory work. You'll become adept at using scientific techniques and develop a range of skills, so you're ready for a career in the heritage sector, and beyond.
You'll explore the North East – a region steeped in history – and have opportunities to go abroad on field trips.
You'll begin your degree with an introduction to the discipline of archaeology. You will explore how archaeology has changed our understanding of the past, before learning more specialist analytical techniques and focusing on specific cultures or global regions.
As you progress through your degree, you'll choose from a diverse range of modules and tailor your options to fit your interests.
Quality and ranking
8th in the UK – The Guardian University Guide 2020
9th in the UK – The Complete University Guide 2020
top 100 – Archaeology category – QS World University Rankings by Subject 2020
top 200 – Arts and Humanities category – Times Higher Education World University Rankings by Subject 2018
Teaching excellence
TEF Gold
A ringing endorsement of Newcastle University's long tradition of excellence in teaching.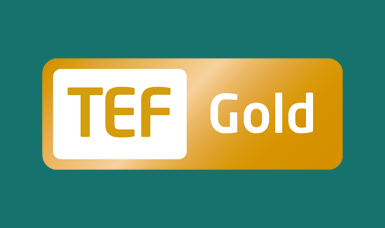 Modules and learning
Modules
The information below is intended to provide an example of what you will study.
Most degrees are divided into stages. Each stage lasts for one academic year, and you'll complete modules totalling 120 credits by the end of each stage.
Our teaching is informed by research. Course content changes periodically to reflect developments in the discipline, the requirements of external bodies and partners, and student feedback.
We will introduce you to many archaeological techniques and approaches to understanding the past, from prehistory to the 21st century. This includes the module Introduction to Archaeological Science, which teaches you the basics on radiocarbon dating, osteology, and ancient DNA analyses among other techniques.
In the summer following your first year, you will complete two weeks of funded fieldwork along Hadrian's Wall World Heritage Site.
You will expand the geographical range of your studies to Europe and beyond and learn specialist analytical skills in modules like Environmental Archaeology.
You'll complete a further two weeks of funded fieldwork choosing from one of our many projects in the UK or abroad.
You will select modules that interest you the most from a greater range of options on topics like the archaeology of animal bones, geoarchaeology and ancient technologies.
You will complete a dissertation on a topic of your choice while receiving guided supervision by an expert member of staff, recent dissertation topics have included: human environmental impacts and the experimental reproduction of ancient tools.
Teaching and assessment
Teaching methods
You will learn from a dynamic range of methods and activities, including:
lectures
seminars
tutorials
workshops
practical activities
site visits
fieldwork training
independent study
These activities take place in the classroom, the library, the field, the museum and the laboratory.
Assessment methods
You'll be assessed through a combination of:
Dissertation or research project

Examinations – practical or online
Skills and experience
Practical skills
Throughout your studies you'll have opportunities to undertake hands-on archaeological work and object-handling sessions putting the knowledge you learn in the classroom into practice.
Each summer you'll complete a minimum of two weeks of funded fieldwork. After year one you'll undertake this at Hadrian's Wall, and at the end of year two you'll choose from projects in the UK and abroad. These opportunities enable you to hone your practical skills while also making connections with associated heritage organisations.
Research skills
You'll have the opportunity to apply for a scholarship to spend the summer following your second year working alongside academic staff on your own research project.
In your final year, using the skills developed during your degree, you'll write a dissertation on a topic of your own choosing. During this, you'll hone your investigative skills as you undertake independent research with access to extensive print and electronic resources, as well as archives and special collections.
Opportunities
Study abroad
Experience life in another country by choosing to study abroad as part of your degree. You'll be encouraged to embrace fun and challenging experiences, make connections with new communities and graduate as a globally aware professional, ready for your future.
You have the opportunity to study abroad in either Stage 2 or 3. You can study in an EU country as part of an Erasmus exchange or further afield.
Find out more about study abroad
Work placement
Get career ready with a work placement and leave as a confident professional in your field. You can apply to spend 9 to 12 months working in any organisation in the world, and receive University support from our dedicated team to secure your dream placement. Work placements take place between stages 2 and 3.
You'll gain first-hand experience of working in the sector, putting your learning into practice and developing your professional expertise.
If you choose to take a work placement, it will extend your degree by a year. A work placement is not available if you're spending a year studying abroad. Placements are subject to availability.
Facilities and environment
Facilities
Our archaeology degree courses are taught in the School of History, Classics and Archaeology at our city-centre campus.
Facilities include a dedicated archaeology laboratory with petrology microscopes and stereo-microscopes for artefact analysis, and permanent collections including human remains, animal bones, Roman pottery and our Victorian household collection.
There's also the Cluster for Interdisciplinary Artefact Studies, delivering professional training in handling artefacts and extensive collections in the University-led Great North Museum adjacent to campus.
Support
You'll have the support of a lecturer as a personal tutor throughout your degree, and a student mentor will help you settle in.
Archaeology is a new subject for everyone: we teach you all you need to know, and support your progress through to the end of the degree.
Peer mentors will help you in your first year. They are fellow students who can help you settle in and answer any questions you have when starting university.
Your future
Some of our graduates opt for careers in the heritage sector working for government, museums and private consultancies, such as:
English Heritage
National Trust
British Museum
National Parks
Headland Archaeology
Wardell Armstrong Archaeology Services
MOLA Headland Infrastructure
Northern Archaeological Associates
Pre-Construct Archaeology Limited
As an archaeology student at Newcastle University you'll develop a wide range of transferable skills, due to the interdisciplinary and investigative nature of the subject, which are highly sought by employers.
Some students begin careers as professional archaeologists, while others enter the heritage sector. There are lots of opportunities to engage with employers prior to graduation.
Other archaeology graduates use their team-working, project management and analytical skills to work in other fields, for example as company archivists, information technologists, specialist librarians and researchers. These skills are especially valued in industries such as publishing, broadcasting and public relations. Some students become teachers, lawyers, or start their own businesses.
Make a difference
Careers support
Our award-winning Careers Service is one of the largest and best in the country, and we have strong links with employers. We provide an extensive range of opportunities to all students through our ncl+ initiative.
Entry requirements
All candidates are considered on an individual basis and we accept a broad range of qualifications. The entrance requirements below apply to 2020 entry.
International Baccalaureate
32 points
Other UK qualifications (and PARTNERS)
Qualifications from outside the UK
English Language requirements
PARTNERS
Through our PARTNERS programme, you could receive an offer up to three grades lower than the typical requirements, and get support throughout the application process. To apply through PARTNERS, you must be based in the UK and meet our eligibility criteria.
Entrance courses (INTO)
International Pathway Courses are specialist programmes designed for international students who want to study in the UK. We provide a range of study options for international students in partnership with INTO.
Find out more about International Pathway Courses
Admissions policy
This policy applies to all undergraduate and postgraduate admissions at Newcastle University, including Newcastle University London. It is intended to provide information about our admissions policies and procedures to applicants and potential applicants, to their advisors and family members, and to staff of the University.
Tuition fees and scholarships
Tuition fees for 2020 entry (per year)
International Students
£19200
The maximum fee that we are permitted to charge for UK students is set by the UK government.
As a general principle, you should expect the tuition fee to increase in each subsequent academic year of your course, subject to government regulations on fee increases and in line with inflation.
You will be charged tuition fees for each year of your degree programme (unless you are on a shorter exchange programme).
The tuition fee amount you will pay may increase slightly year on year as a result of inflation.
Year abroad and additional costs
For programmes where you can spend a year on a work placement or studying abroad, you will receive a significant fee reduction for that year.
Some of our degrees involve additional costs which are not covered by your tuition fees.
Find out more about:
Scholarships
Find out more about:
Open days and events
UK open days
There's no better way to get a feel for Newcastle University than to come and visit our beautiful campus, located in one of the UK's most exciting student cities. The dates are now confirmed for our Undergraduate open days:
• Friday 26 June
• Saturday 27 June
• Saturday 19 September
Each open day is from 9am to 4pm.
Sign up for open days and we'll let you know when you can book to attend.
You can also meet us at exhibitions across the UK.
Or you can join us for an event at our London campus.
Worldwide events
We regularly travel overseas to meet with students interested in studying at Newcastle University. Visit our events calendar to find out when we're visiting your region.
How to apply
Apply through UCAS
To apply for undergraduate study at Newcastle University, you must use the online application system managed by the Universities and Colleges Admissions Service (UCAS). All UK schools and colleges, and a small number of EU and international establishments, are registered with UCAS. You will need:
the UCAS name and institution codes for Newcastle University (NEWC/N21)
the UCAS code for the course you want to apply for
the UCAS 'buzzword' for your school or college
If you are applying independently, or are applying from a school or college which is not registered to manage applications, you will still use the Apply system. You will not need a buzzword.
Apply through UCAS
Apply through an agent
International students often apply to us through an agent. Have a look at our recommended agents and get in touch with them.
Get in touch
By Phone
Contact us on +44 (0) 191 208 3333. We're open 9.00 to 17.00 every week day except Wednesday (10.00 to 17.00).
Online
Keep updated
We regularly send email updates and extra information about the University.
Receive regular updates by email
Live chat
Chat now
Social Media