Opportunity Scholarship Case Study: Miriam
Meet Miriam, a Modern Languages student who benefited from an Opportunity Scholarship in 2018-19.
In the academic year 2018-19, more than 1500 first year undergraduate students at Newcastle received the Opportunity Scholarship. Miriam was one of them.
Miriam says: "I think scholarships make university accessible for everyone, which is important. It's essential that education and degrees are accessible so having financial support makes it less stressful and more enjoyable."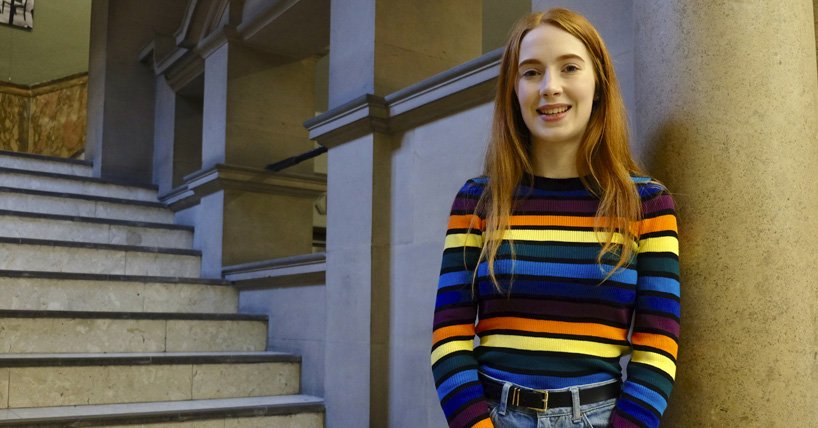 "The Opportunity Scholarship takes the pressure off having to budget all of the time. It's really useful and I used it for the deposit on my house.
I chose to come to Newcastle because I really liked the course here; it's so flexible and probably the best Modern Languages course I've seen. I've always loved languages. I did French and Spanish at GCSE and A-Level and I never wanted to drop them, because I liked them so much.
I love Newcastle and I think the University is really nice. It's not a really expensive city to live in and there is always lots to do. The University provides many opportunities; I am always getting emails about events and activities to take part in. There is plenty to do, in and outside of university, and everyone is really helpful."